TT Assistant Professor in experimental tests of particle physics and gravity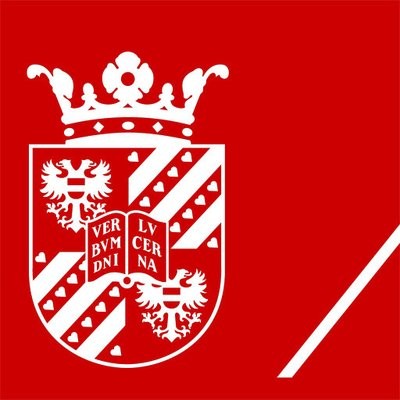 University of Groningen
Locations:
Groningen, Netherlands
Compensation:
USD per year
JOB DESCRIPTION The Van Swinderen Institute for Particle Physics and Gravity has an opening for a tenure track Assistant Professor position in experimental physics. The group is working in the field of precision tests of the Standard Model at low energies such as measurements of the weak mixing angle in single trapped ions and searches for permanent electric dipole moment of the electron using cold molecules. The new experimental activity should strengthen the portfolio of the VSI. Within the institute we have a strong collaboration between experiment and theory.
We are searching for an enthusiastic physicist with a strong track record in experimental physics. The candidate is expected to develop their own line of research and connect to the ongoing local activities. Their expertise should strengthen our team in exploiting experimental physics with a focus on application of these techniques to address open questions in particle physics and gravity.
As Assistant Professor you will: ● set up and develop your own research line and research group ● supervise PhD students ● acquire external funding ● promote the societal relevance of your research ● teach in, and contribute to the development of the bachelor and master programs of (applied) physics ● contribute to the organization of the faculty, for example by participating in working groups and committees, in the domains of teaching, research and management.
At the stage of Assistant Professor 60% of your time is for research, 30% for teaching activities and 10% for organizational tasks.
REQUIREMENTS We encourage you to apply if you have: ● a PhD degree in experimental physics or a related field ● at least two years of postdoctoral experience outside of the Netherlands, preferably in a different country than where you received your PhD, and a relevant international network ● strong research profile, as shown by a publication record in international peer-reviewed journals and recognition in the scientific community (invited talks at conferences, collaborations, etc.) ● a good track record in teaching, appropriate to your career stage ● demonstrable organizational competences ● intercultural sensitivity ● good command of spoken and written English
And you are: ● a team player with good communication skills ● able to acquire substantial research grants from external sources ● willing to obtain a University Teaching Qualification (Dutch: BKO) within three years ● able to speak the Dutch language or motivated to speak it within five years (B1 level).
CONDITIONS OF EMPLOYMENT Fixed-term contract: 84 months. We offer you a full-time position as Assistant Professor in our faculty's tenure track system Career Paths in Science and: ● a salary, depending on qualifications and work experience, from € 3,807 up to a maximum of € 5,922 gross per month (scale 11 or 12 CAO Dutch Universities, depending on your career stage) for a full-time position ● holiday allowance and end-of-year bonus of respectively 8% and 8.3% of your yearly salary; ● a pension scheme ● maternity and parental leave ● the possibility to work part-time (0.9 fte or 0.8 fte) ● a mentor program and a broad range of opportunities for personal development ● dual career support for partners of new faculty members moving to Groningen.
Consider our website for more information about the working conditions at the University of Groningen: https://www.rug.nl/about-us/work-with-us/that-is-why/
As Assistant Professor you will enter a tenure track that, if followed successfully, will lead to a Full Professorship in approximately 10 years. In case of a full-time contract, you will initially be appointed for 7 years and your performance will be assessed after 5 years. This moment may be extended with at most one year in case of a life event (e.g. prolonged illness or maternity leave). If your assessment is positive, you will get a tenured appointment as an Associate Professor. After another 4 to 7 years you will be assessed for promotion to the position of Full Professor. Please consider Career Paths in Science for a complete description of our tenure track system as well as the criteria for promotion: https://www.rug.nl/fse/organization/vacatures/vacatures/career-paths-in-science-edition-4?lang=en
DEPARTMENT Faculty of Science and Engineering The University of Groningen is a research university with a global outlook, deeply rooted in Groningen, City of Talent. Quality has been our top priority for over four hundred years, and with success: the University is currently in or around the top 100 on several influential ranking lists.
The Faculty of Science and Engineering (FSE) is the largest faculty within the University. We offer first-rate education and research in a wide range of science and engineering disciplines, from classical disciplines such as mathematics, physics, astronomy and mechanical engineering, to interdisciplinary fields such as artificial intelligence, pharmacy and nanoscience. Our community has an open and informal character with students and staff from around the world.
The position we offer will be embedded in the Van Swinderen Institute for Particle Physics and Gravity. The aim of the Van Swinderen Institute is to study the fundamental forces of Nature with implications for our Universe, by connecting the physics at the Planck-scale (quantum gravity) via sub-atomic scales (particle physics) to cosmic dimensions. Both theoretical and experimental efforts are combined in three research frontiers: the cosmic frontier, the high-energy frontier and the precision frontier. The experimental research is conducted locally (precision experiments at low energies) and at CERN. The VSI is a university partner of the Dutch National Institute for Subatomic Physics (Nikhef).
ADDITIONAL INFORMATION Prof. dr. Steven Hoekstra +31 50 36 39713 s.hoekstra@rug.nl
Dr. Lorenz Willmann +31 50 36 33566 l.willmann@rug.nl