Postdoctoral Researcher in Quantum Algorithms for Optimization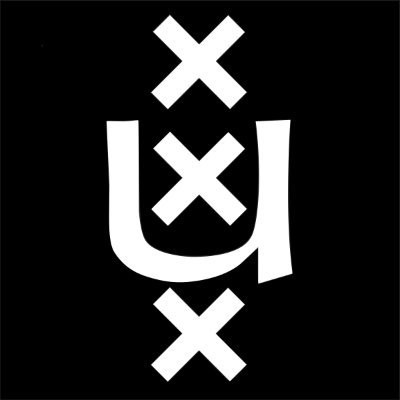 University of Amsterdam
Amsterdam, Netherlands
USD per year
Posted on Thursday, November 10, 2022
JOB DESCRIPTION
We offer a two-year postdoctoral position as part of a joint research project between QuSoft and TOYOTA, that is exploring the possibilities of quantum computing in research and development use cases, in particular quantum optimization as part of machine learning workflows.
You will be employed at the Institute for Informatics (IvI) at the University of Amsterdam (UvA), and you will be a member of QuSoft, the Dutch research institute for quantum software, which houses experts on all topics in quantum computing. Together, the local institutes form a rich research ecosystem with opportunities to work together with computer scientists, physicists and mathematicians from the various groups situated at the Amsterdam Science Park.
What are you going to do
The project is a scientific exploration of the possibilities of speeding up the solving of optimization problems, especially those related to primitives in machine learning. This will be done in collaboration with domain experts from TOYOTA, who will contribute real-world use cases and data. Your research will encompass several aspects of this question, and will encompass:
study the computational problems arising within real-world machine learning work-flows, matching them with possible quantum optimization algorithms;
adapt these quantum algorithms for the specific use-cases, and develop new quan-tum algorithms for these tasks;
implement proof-of-concept versions of quantum optimization algorithms on real-world data and analyze their accuracy and performance;
write, publish, and present scientific papers disseminating your results.
The project will be supervised by:
dr. Sachin Kinge for TOYOTA
dr. Florian Speelman and prof. dr. Harry Buhrman for QuSoft, UvA
REQUIREMENTS
For this position you should have:
a completed PhD in quantum algorithms, or a closely related topic;
strong motivation to work in a cross-disciplinary environment at the interface of academic and corporate research;
fluency in oral and written English and good presentation skills.
CONDITIONS OF EMPLOYMENT
Are you curious about our extensive package of secondary employment benefits like our excellent opportunities for study and development? Take a look here.We offer a temporary employment contract for 38 hours per week for a period of 24 months. The preferred starting date is as soon as possible.
The gross monthly salary, based on 38 hours per week and dependent on relevant experience, ranges between € 2,846 to € 4,490 (scale 10). This is supplemented by 8% holiday allowance and 8,3% end-of-year allowance. A favourable tax agreement, the '30% ruling', may apply to non-Dutch applicants. The Collective Labour Agreement of Dutch Universities is applicable.
Besides the salary and a vibrant and challenging environment at Science Park we offer you multiple fringe benefits:232 holiday hours per year (based on fulltime) and extra holidays between Christmas and 1 January. Multiple courses to follow from our Teaching and Learning Centre. A complete educational program for PhD students. Multiple courses on topics such as leadership for academic staff. Multiple courses on topics such as time management, handling stress and an online learning platform with 100+ different courses. 7 weeks birth leave (partner leave) with 100% salary. Partly paid parental leave. The possibility to set up a workplace at home; A pension at ABP for which UvA pays two third part of the contribution. The possibility to follow courses to learn Dutch; Help with housing for a studio or small apartment when you're moving from abroad.
EMPLOYER
The Faculty of Science has a student body of around 8,000, as well as 1,800 members of staff working in education, research or support services. Researchers and students at the Faculty of Science are fascinated by every aspect of how the world works, be it elementary particles, the birth of the universe or the functioning of the brain.
The mission of the Informatics Institute (IvI) is to perform curiosity-driven and use-inspired fundamental research in Computer Science. The main research themes are Artificial Intelligence, Computational Science and Systems and Network Engineering. Our research involves complex information systems at large, with a focus on collaborative, data driven, computational and intelligent systems, all with a strong interactive component.
In the area of quantum computing and quantum simulation, four research institutes of the Faculty of Science, including the Institute of Informatics, work together in QuSoft, a research center for quantum software. Its mission is to explore and develop uses of quantum computers and other quantum technologies, for the benefit of society. The researchers at QuSoft develop algorithms, software and applications that exploit the extraordinary power of quantum computers based on their quantum mechanical properties, such as superposition, interference and entanglement. That requires fundamentally different techniques and approaches from those used to develop conventional software.
Want to know more about our organisation? Read more about working at the University of Amsterdam.Faculty of Science
ADDITIONAL INFORMATION
Do you have questions about this vacancy? Or do you want to know more about our organisation? Please contact: