Community Manager Quantum & Society and Quantum.Amsterdam Hub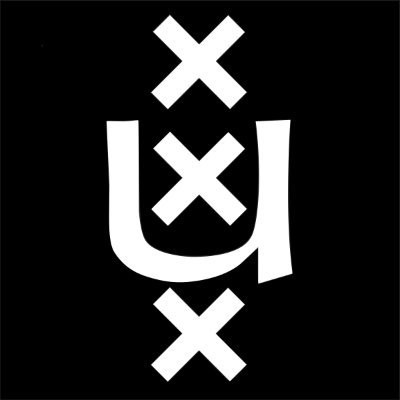 University of Amsterdam
Employment Types:
Full-time
Locations:
Amsterdam, Netherlands
Compensation:
USD per year
Introduction
Quantum Delta NL (QDNL) is a national program, funded through the National Growth Fund, aimed at making the Netherlands one of the leading ecosystems for the development of quantum technologies and their applications. Within this program, the Quantum & Society Action Line focuses on understanding the ethical, legal and societal aspects of the development of quantum technologies and their application for a better society.
Co-creation between the academic institutions involved (Delft University of Technology, Leiden University and the University of Amsterdam), governmental and societal organizations, and companies is key to understanding the requirements for quantum technologies to successfully find their way into society. Co-creation projects are to take place in the Centre for Quantum and Society; a virtual and physical meeting place, where all corners of society and science come together.
Quantum.Amsterdam (Q.A) is the innovation hub for quantum software, technology and applications in Amsterdam and one of the five hubs in the QDNL-ecosystem. It is a network organization, bringing researchers and stakeholders from business and society together, increasing quantum awareness in organizations and fostering research and innovation collaborations. Q.A was founded by the Centrum Wiskunde & Informatica and the University of Amsterdam (working together in QuSoft, the research center for Quantum Software and Technology) and is housed at Startup Village, on the Amsterdam Science Park. As both a local network organization and a national hub, it is crucial to have a well-organized communication strategy in place, and to develop a demo-space to showcase local quantum technologies and innovations, using physical as well as virtual demos.
The success of both the Quantum & Society action line, as well as the Q.A hub, strongly depends on the community that surrounds them and common challenges to work on together. It is your job as community manager to grow the community and help to identify this common ground for collaboration and to share successes with the outside world.
For more information about the Quantum & Society Action Line: https://quantumdelta.nl/societal-impact/
For more information about Quantum.Amsterdam: https://www.quantum.amsterdam/
What are you going to do
Interested in working in a very dynamic place at the forefront of one the key technologies of the future? We are looking for an enthusiastic communication professional who will help us build and grow a community for both the Quantum & Society Action Line, as well as for the Q.A hub. You will work with experts from many sectors and fields and there is plenty of room to use your creativity in building and organizing the community.
What will you be doing (amongst others):
Develop a communication strategy together with the QDNL and Q.A team;
Execute the communication strategy by using different communication tools/platforms (e.g. writing news articles, blogs, newsletters, building a demo room, making video's);
Help organize community building events;
Connect to the other hubs in the QDNL-ecosystem and trying to find common ground for communication activities and collaboration;
Reach out to governmental and societal organizations, companies, as well as researchers, to invite and help persuade them to join the community.
What do we require
You are not afraid to join a rapidly growing ecosystem around quantum technology and application development in the Netherlands. You are willing to connect to people and organizations, even when you have never connected with them before. You have hands-on experience in developing and/or using different communication technologies. You are interested to think about technology, innovation, and societal impact, and are able to find new and exciting ways to communicate about them clearly to different target groups.
Preferably, you hold a MSc degree in Physics, Mathematics or Computer Science, or a similar study, and have a specialization in communication science, or you have a MSc in Communication Science, Communication and Organization, or a similar study and you can show you have applied this knowledge in a technology-, or innovation-oriented field, or you have a BSc degree in the above studies plus three years or more relevant work experience.
You are fluent in speaking and writing, both in Dutch and English and have demonstrable experience with digital communication technologies.
Our Offer
We offer you a temporary employment contract for one year for 38 hours, with the possibility of extension with another two years. Start dates are negotiable, but we wish to fill this position as soon as possible.
The salary, depending on relevant experience before the beginning of the employment contract, will be €2,979 to €4,093 (scale 9) gross per month, based on a fulltime contract (38 hours a week). This is exclusive 8% holiday allowance and 8.3% end-of-year bonus. A favourable tax agreement, the '30% ruling', may apply to non-Dutch applicants. The Collective Labour Agreement of Dutch Universities is applicable.
Are you curious about our extensive package of secondary employment benefits like our excellent opportunities for study and development? Take a look here.
Questions
Your contract will be with the Institute of Physics at the University of Amsterdam, but you will work closely together with Yvonne Smit, the coordinator communication and impact for QuSoft, Victor Land, the coordinator for the Quantum & Society action line, and Irene Rompa, who heads the communication efforts for the Quantum Delta NL program.
Do you have questions about this vacancy? Or do you want to know more about our organisation? Please contact:
Dr Victor Land (Coordinator Quantum & Society Action Line)
Dr Yvonne Smit (Coordinator Communication & Impact QuSoft/Q.A)
Drs Irene Rompa (Head of Communications QDNL)
For questions about terms of employment please contact:
About us
About the Faculty of Science, Insitute of Physics and Quantum.Amsterdam
The Faculty of Science has a student body of around 7,000, as well as 1,600 members of staff working in education, research or support services. Researchers and students at the Faculty of Science are fascinated by every aspect of how the world works, be it elementary particles, the birth of the universe or the functioning of the brain.
The mission of the Institute of Physics (IoP) is to carry out excellent research in the field of experimental and theoretical physics, to provide inspiring teaching within the physics and other curricula and to transfer our knowledge of and enthusiasm for physics to society. The IoP has over 50 faculty and 180 researchers in total. The combination with the NWO Institutes at Amsterdam Science Park constitutes the largest physics hub in the Netherlands and is an international centre of excellence.
Quantum.Amsterdam, founded by QuSoft, CWI and UvA, is the gateway to the quantum world for companies to explore and develop quantum software, technology and new applications. The hub's mission is to connect academia, industry and society in a quantum ecosystem in the Amsterdam region by facilitating knowledge exchanges and innovation.
Job application
Do you recognize yourself in the job profile? Then we look forward to receiving your application by 6 May 2022. Please upload the following information in a single PDF file:
a letter of motivation (one page maximum);
a curriculum vitae;
an example of a technology-related communication project, publication, or product you are proud of, with a strong preference for examples that are both in Dutch and English.
The UvA is an equal-opportunity employer. We prioritize diversity and are committed to creating an inclusive environment for everyone. We value a spirit of enquiry and perseverance, provide the space to keep asking questions, and promote a culture of curiosity and creativity.
If you encounter Error GBB451, reach out to our HR Department directly. They will gladly help you continue your application.
No agencies please