PhD Position in Quantum Computing for Quantum Materials and Quantum Many-Body Problems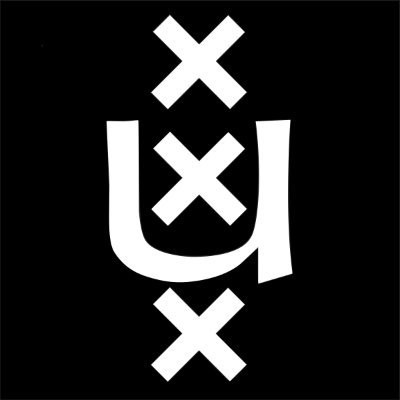 University of Amsterdam
Employment Types:
Full-time
Locations:
Amsterdam, Netherlands
Compensation:
USD per year
JOB DESCRIPTION
Introduction
Are you interested in using quantum computing as a new tool for research on quantum materials and quantum many-body problems? We are seeking a PhD candidate who will investigate applications of quantum computing in this area. The focus will be on state preparation and dynamics. Integrable systems will form a suitable starting point, as such systems are well suited to benchmark both the quantum computing methods and the hardware. This project will be carried out at the QuSoft center and it forms part of the Quantum Delta NL program.
What are you going to do
You will:
carry out research on quantum computing approaches to quantum materials and quantum many-body problems, publish in leading journals and prepare a PhD thesis;
participate in the Quantum Condensed Matter Theory group at the Institute of Physics and in the QuSoft research center;
contribute to educational programs at the Faculty of Science.
REQUIREMENTS
What do we require
MSc degree in Theoretical Physics or a closely related discipline;
knowledge, affinity and some experience with quantum many-body theory and quantum computation;
passion for fundamental research and for applications thereof.
CONDITIONS OF EMPLOYMENT
Fixed-term contract: 12 months.
Our offer
A temporary contract for 38 hours per week for the duration of four years (the initial contract will be for a period of 18 months and after satisfactory evaluation it will be extended for a total duration of four years). This should lead to a dissertation (PhD thesis). We will draft an educational plan that includes attendance of courses and (international) meetings. We also expect you to assist in teaching undergraduates and master students.
The salary, depending on relevant experience before the beginning of the employment contract, will be €2,443 to €3,122 (scale P) gross per month, based on a fulltime contract (38 hours a week). This is exclusive 8% holiday allowance and 8.3% end-of-year bonus. A favourable tax agreement, the '30% ruling', may apply to non-Dutch applicants. The Collective Labour Agreement of Dutch Universities is applicable.
Are you curious about our extensive package of secondary employment benefits like our excellent opportunities for study and development? Take a look here.
EMPLOYER
University of Amsterdam
The University of Amsterdam is the largest university in the Netherlands, with the broadest spectrum of degree programmes. It is an intellectual hub with 39,000 students, 6,000 employees and 3,000 doctoral students who are all committed to a culture of inquiring minds and scientific excellence.
DEPARTMENT
Faculty of Science - Informatics Institute
The mission of the Institute of Physics (IoP) is to carry out excellent research in the field of experimental and theoretical physics, to provide inspiring teaching within the physics and other curricula and to transfer our knowledge of and enthusiasm for physics to society. The IoP has over 50 faculty and 180 researchers in total. The combination with the NWO Institutes at Amsterdam Science Park constitutes the largest physics hub in the Netherlands and is an international centre of excellence
_The Quantum Condensed Matter Theory group at the Institute of Physics studies focuses _on electronic properties, quantum magnetism, cold atomic matter, and quantum optics. We pursue analytic analysis, based on integrability, many-body theory and quantum field theory methods, as well as modern numerical approaches such as tensor network methods. Important targets in our research are phase diagrams and (competing) orders for strongly correlated electron systems and frustrated magnets, dynamical response functions, and novel out-of-equilibrium states of matter.
QuSoft is the Dutch research Center for Quantum Software and Technology, a joint collaboration between the University of Amsterdam (UvA) and Centrum Wiskunde & Informatica (CWI). Our mission is to explore and develop uses of quantum computers and other quantum technologies, for the benefit of society. Our researchers develop algorithms, protocols, software and applications that exploit the extraordinary power of quantum computers based on their quantum mechanical properties, such as superposition, interference and entanglement. That requires fundamentally different techniques and approaches from those used to develop conventional software.
The Quantum Delta NL program is creating a fully functional national **ecosystem for excellence **in quantum innovation, for highly talented professionals to bring quantum computers, quantum networks and quantum sensors to the market.
ADDITIONAL INFORMATION
Questions
Do you have questions about this vacancy? Or do you want to know more about our organisation? Please contact: