PhD cryo-CMOS Testing and Reliability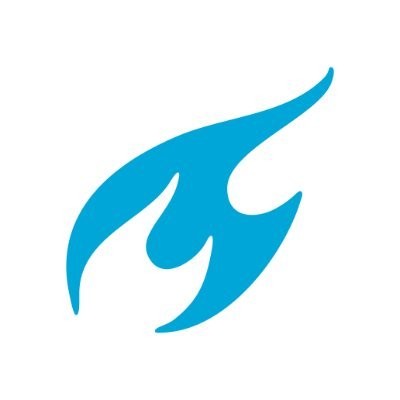 TU Delft
Employment Types:
Full-time
Compensation:
USD per year
JOB DESCRIPTION
In the past 50 years, progress in digital computing (driven by technology scaling) has powered every innovation in human society. However, silicon CMOS technology has now reached line features of 7nm and below, closely approaching the intrinsic physical limitation of such technology. Quantum computing is one of the evolving paradigms expected to power the next revolution in science and technology. Whereas classical computing systems operate on 'bits', which can have a value of 0 and 1, a quantum computer operates on 'qubits' (quantum bits), which exploit quantum properties such as entanglement and superposition, to perform computational tasks that will always be out of the reach of classical computers.
Although small prototypes of quantum computers with a few (<100) qubits already exist, a quantum processor able to solve practical problems will require thousands or even millions of qubits that must typically operate at cryogenic temperature to exhibit quantum behavior. While today's small-scale quantum prototypes can be controlled by off-the-shelf electronics, such an approach will be unpractical for a large number of qubits, as the resulting large number of cables connecting the cryogenic qubits to the room-temperature electronics will limit scalability due to size, cost, fabrication, and reliability issues. To make quantum computing a reality, research groups in the Quantum & Computing Engineering (QCE) department (closely collaborating with QuTech, the world-leading research center on quantum computing and quantum internet) is developing, designing, and prototyping scalable electronic interfaces for quantum processors based on cryogenic CMOS (cryo-CMOS) technology that will operate close to the qubits at cryogenic temperature (< 4 K), even on the same die, to overcome the interconnect bottleneck. However, to support the reliable design of cryo-CMOS circuits and Systems-on-Chip (SoC), dedicated techniques for testing cryo-CMOS circuits must be developed, and the reliability of commercial CMOS devices and circuits under cryogenic conditions must be assessed and modeled.
In this PhD project, you will collaborate with QCE and QuTech experts in quantum device technology, circuit design, and microarchitecture to investigate the quality and reliability of cryo-CMOS devices and circuits. We will study the behavior of these components in the presence of reliability issues, such as fabrication defects, variability, and aging, and their potential impact on the functional behavior and the performance of the quantum-computer electronic interface. Solutions and designs for reliability and testability will be developed to ensure the delivery of the system requirements.
REQUIREMENTS
You have an MSc degree in computer engineering or electrical engineering. You can still apply before getting the degree, but you should have obtained the MSc degree when starting in the position.
You are one of the top students in your class.
You are a highly motivated and enthusiastic team player.
You have strong communication skills in English.
You are creative and innovative.
Knowledge of test and reliability methods is an advantage.
Knowledge of quantum computing is an advantage.
Doing a PhD at TU Delft requires English proficiency at a certain level to ensure that the candidate is able to communicate and interact well, participate in English-taught Doctoral Education courses, and write scientific articles and a final thesis. For more details please check the Graduate Schools Admission Requirements.
CONDITIONS OF EMPLOYMENT
Doctoral candidates will be offered a 4-year period of employment in principle, but in the form of 2 employment contracts. An initial 1,5 year contract with an official go/no go progress assessment within 15 months. Followed by an additional contract for the remaining 2,5 years assuming everything goes well and performance requirements are met.
Salary and benefits are in accordance with the Collective Labour Agreement for Dutch Universities, increasing from € 2443 per month in the first year to € 3122 in the fourth year. As a PhD candidate you will be enrolled in the TU Delft Graduate School. The TU Delft Graduate School provides an inspiring research environment with an excellent team of supervisors, academic staff and a mentor. The Doctoral Education Programme is aimed at developing your transferable, discipline-related and research skills.
The TU Delft offers a customisable compensation package, discounts on health insurance and sport memberships, and a monthly work costs contribution. Flexible work schedules can be arranged. For international applicants we offer the Coming to Delft Service and Partner Career Advice to assist you with your relocation.
EMPLOYER
Delft University of Technology
Delft University of Technology is built on strong foundations. As creators of the world-famous Dutch waterworks and pioneers in biotech, TU Delft is a top international university combining science, engineering and design. It delivers world class results in education, research and innovation to address challenges in the areas of energy, climate, mobility, health and digital society. For generations, our engineers have proven to be entrepreneurial problem-solvers, both in business and in a social context. At TU Delft we embrace diversity and aim to be as inclusive as possible (see our Code of Conduct). Together, we imagine, invent and create solutions using technology to have a positive impact on a global scale.
Challenge. Change. Impact!
DEPARTMENT
Faculty Electrical Engineering, Mathematics and Computer Science
The Faculty of Electrical Engineering, Mathematics and Computer Science (EEMCS) brings together three disciplines - electrical engineering, mathematics and computer science. Combined, they reinforce each other and are the driving force behind the technology we use in our daily lives. Technology such as the electricity grid, which our faculty is helping to make future-proof. We are also working on a world in which humans and computers reinforce each other. We are mapping out disease processes using single cell data, and using mathematics to simulate gigantic ash plumes after a volcanic eruption. There is plenty of room here for ground-breaking research. We educate innovative engineers and have excellent labs and facilities that underline our strong international position. In total, more than 1,100 employees and 4,000 students work and study in this innovative environment.
Click here to go to the website of the Faculty of Electrical Engineering, Mathematics and Computer Science.
ADDITIONAL INFORMATION
For more information, please contact Prof. Said Hamdioui and Dr. Fabio Sebastiano.