Assistant Professor Quantum Nanoscience with a focus on teaching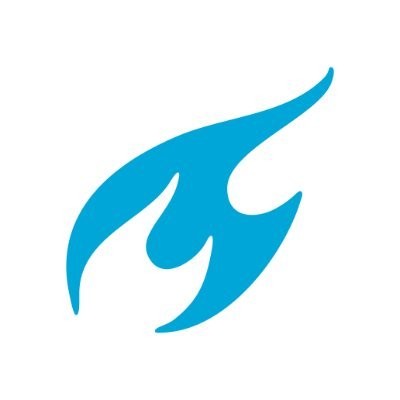 TU Delft
Employment Types:
Full-time
Compensation:
USD per year
JOB DESCRIPTION
The Department of Quantum Nanosciences at Delft University of Technology seeks an
Assistant Professor (tenure track) with focus on teaching in the area of Quantum (Information) Technology (1.0 fte)
to strengthen the teaching in the field of quantum (information) technology within the Faculty of Applied Sciences and actively contribute to the future master program on Quantum Information Science and Technology (QIST).
TU Delft strives for excellence and innovation of its education. The Faculty of Applied Sciences educates engineers for the future with an in-depth knowledge of the fundamental natural sciences and the ability to apply this knowledge in innovative technology. Applied Sciences (AS) offers Bachelor's programs in Life Science & Technology, Molecular Science & Technology, Applied Physics and Nanobiology, and the Master's programs in Life Science & Technology, Chemical Engineering, Applied Physics, Nanobiology and Science Education and Communication, some of which as a joint degree program together with the Leiden University and with Erasmus University Rotterdam.
REQUIREMENTS
Profile:
The candidate has a PhD in (applied) physics and solid research experience in the field of quantum nanoscience as well as substantial teaching experience in the area of quantum (information) technology. Experience with (multidisciplinary) project work as well as interest in interdisciplinary education is an advantage. The candidate wishes to develop an academic career with a focus on teaching, while at the same time continuing research, possibly in collaboration with other PI's.
The position:
The prospective lecturer will be embedded in the department of Quantum Nanoscience within the Faculty of Applied Sciences at Delft University of Technology.
The successful candidate is expected to develop, organise and/or teach several courses and/or (team) projects in the area of quantum information science and technology. He/she is also expected to initiate and carry out research and contribute to the research efforts in the Department of Quantum Nanoscience (https://www.tudelft.nl/en/faculty-of-applied-sciences/about-faculty/departments/quantum-nanoscience/)
CONDITIONS OF EMPLOYMENT
The department offers
Competitive start-up package to enable a quick start of the research program
Collaborative atmosphere in our department with broad expertise range
Independence and support for own research line
Well-equipped lab with professional lab technicians
contract following the university collective labor agreement
Professional and personal development
All Delft University of Technology tenure-track position are offered for six years. In the fifth year we'll decide if you will be offered a permanent faculty position, based on performance indicators agreed upon at the start of the appointment.
We expect that you have the potential to grow towards an Associate Professor and/or Full Professor role in the future.
Inspiring, excellent education is our central aim. We expect you to obtain a University Teaching Qualification (UTQ) within three years if you have less than five years of teaching experience. This is provided by the TU Delft UTQ programme.
TU Delft sets high standards for the English competency of the teaching staff. The TU Delft offers training to improve English competency. If you do not speak Dutch, we offer courses to learn the Dutch language within three years.
Salary and benefits are in accordance with the Collective Labour Agreement for Dutch Universities.
The TU Delft offers a customisable compensation package, a discount on health insurance and sport memberships, and a monthly work costs contribution.
Flexible work schedules can be arranged. For international applicants we offer the Coming to Delft Service and Partner Career Advice to assist you with your relocation.
An International Children's Centre offers childcare and there is an international primary school.
EMPLOYER
Delft University of Technology
Delft University of Technology is built on strong foundations. As creators of the world-famous Dutch waterworks and pioneers in biotech, TU Delft is a top international university combining science, engineering and design. It delivers world class results in education, research and innovation to address challenges in the areas of energy, climate, mobility, health and digital society. For generations, our engineers have proven to be entrepreneurial problem-solvers, both in business and in a social context. At TU Delft we embrace diversity and aim to be as inclusive as possible (see our Code of Conduct). Together, we imagine, invent and create solutions using technology to have a positive impact on a global scale. Challenge. Change. Impact!
DEPARTMENT
Afdeling
With more than 1,000 employees, including 135 pioneering principal investigators, as well as a population of about 3,400 passionate students, the Faculty of Applied Sciences is an inspiring scientific ecosystem. Focusing on key enabling technologies, such as quantum- and nanotechnology, photonics, biotechnology, synthetic biology and materials for energy storage and conversion, our faculty aims to provide solutions to important problems of the 21st century. To that end, we train students in broad Bachelor's and specialist Master's programmes with a strong research component. Our scientists conduct ground-breaking fundamental and applied research in the fields of Life and Health Science & Technology, Nanoscience, Chemical Engineering, Radiation Science & Technology, and Engineering Physics. We are also training the next generation of high school teachers and science communicators. https://www.tudelft.nl/en/tnw/
To learn more about the research and researchers within the Department of Quantum Nanoscience check qn.tudelft.nl.
ADDITIONAL INFORMATION
For information about this vacancy, or information about the tenure track procedure, please contact Etty van der Leij, Department Manager, email: Afdeling-QN-tnw@tudelft.nl.
The department of Quantum Nanoscience is dedicated to promoting equality, creating a safe environment for everyone, and we believe deeply in diversity of race, gender, sexual orientation, religion, ethnicity, national origin, age, socioeconomic background and strongly encourage applications from minorities.