Assistant/Associate Prof in Control & Orchestration of Complex Optical Networks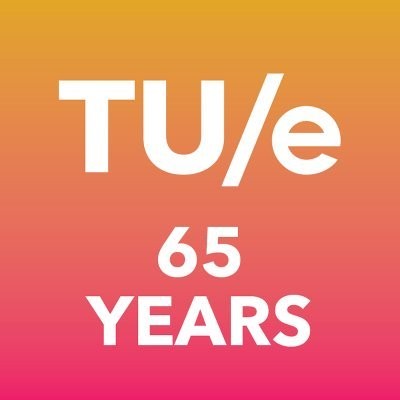 Eindhoven University of Technology
Eindhoven, Netherlands
USD per year
Posted on Thursday, November 10, 2022
JOB DESCRIPTION
Emerging future (computing) networks will be required to integrate the increasing demand for bandwidth with the need to provide low latency access to advanced computation modalities. The network can be based on any variant of connected devices and computing nodes. From traditional optical and wireless nodes to 6G-mobile computing nodes, quantum internet, internet of molecules and/or Internet of mixed realities. 
We foresee a need to build specific knowledge in network control and orchestration and more specifically to support the growing disparity between the different modes of communication and compute. The position can grow to support on one hand quantum communication networks and on the other hand free-space optics (FSO) and 6G wireless network paradigms. A holistic approach is needed, covering the entire layer stack from higher layers to the network and transmission link optimization at the physical layer - exploiting state of the art machine learning and neuromorphic approaches. On the compute side we see trends towards networks of disaggregated computing nodes and optical accelerators (computing, non van Neuman) required for new applications such as digital twin, mobile edge computing node for 6G, high performance computing, machine learning training networks, etc.
The fast pace of developments and the exponential growth in bandwidth needs, requires continuous research effort into supporting future solutions. As we continue to grow as a research group, we are in search of new talent to strengthen the group.
The Electro-Optical Communications group The electro-optical communications (ECO) group in the faculty of electrical engineering has been leading the scientific and applied research into the use of light for communication systems for the past 40 years, in the Netherlands, Europe and the world. With deep connection with industry and academia around the globe, the ECO group offers new members an opportunity to become the next leaders in optical communications research. The core competence of the ECO staff members is making the link between different technologies and different requirements being raised by the industry. We apply the knowledge gained by collaborators and other scientists in the TU/e and more recently in the Eindhoven Hendrik Casimir Institute (EHCI) to develop the required solution for many of the most burning problems in communication. For that sake, the group includes expertise spanning the fundamentals of photonic integrated circuits (PICs) design and manufacturing to the higher layers of communication networks including quantum communication networks.  
The ECO group is housed in the FLUX building on the TU/e Campus overlooking a state-of-the-art cleanroom and supported by more than 300m2 of labs for conducting experimental work. With 11 tenured scientists and as many as 70 PhD and postDocs the ECO group is a vibrant and exciting research group perfectly suited to embed talented and ambitious scientists. In this video you can get a short glimpse at the kind of research activities carried out in our group through short interviews with past students.
REQUIREMENTS
PhD in Electrical Engineering or Applied physics, or a comparable domain.
Ability to conduct high quality academic research, demonstrated for instance by a relevant PhD thesis and/or publication(s).
Ability to teach, shown by experience or assistance in teaching and positive evaluations of these teaching efforts.
Ability to initiate and sustain collaboration (often multidisciplinary) with national and international researchers.
Interest and ability to valorise academic knowledge for/with industrial/commercial partners.
Good communication and leadership skills.
Excellent (written and oral) proficiency in English.
CONDITIONS OF EMPLOYMENT
A Tenure Track of five years with the prospect of becoming Associate Professor. If you have a more senior profile, a tailor-made career proposal will be considered.
The opportunity to focus your career on education, research, or impact. You can develop your personal ambitions and objections within the strategic objectives of the university.
Female candidates are eligible for the Irene Curie fellowship.
Salary in accordance with the Collective Labour Agreement for Dutch Universities
A year-end bonus of 8.3% and annual vacation pay of 8%.
A dedicated mentoring program to help you get to know the university and the Dutch (research) environment.
High-quality training programs for academic leadership and teaching.
An excellent technical infrastructure, on-campus children's day care and sports facilities.
Partially paid parental leave and an allowance for commuting, working from home and internet costs.
A Staff Immigration Team is available for international candidates, as is a tax compensation scheme (the 30% Facility) and Partner Career Support.
ADDITIONAL INFORMATION
We look forward to your application and will screen it as soon as we have received it. Screening will continue until the position has been filled.
About us
Eindhoven University of Technology is an internationally top-ranking university in the Netherlands that combines scientific curiosity with a hands-on attitude. Our spirit of collaboration translates into an open culture and a top-5-position in collaborating with advanced industries. Fundamental knowledge enables us to design solutions for the highly complex problems of today and tomorrow. 
More information
Do you recognize yourself in this profile and would you like to know more? Please contact dr. O. Raz, Chair of the ECO group at o.raz@tue.nl or +31 40 247 3521.
For information about terms of employment, contact L. van den Boomen HR Advisor, l.j.c.v.boomen@tue.nl or +31 40 247 5725 or Hella Ploegmakers, recruiter, h.a.m.ploegmakers@tue.nl or +31 6 43559625.
Are you inspired to know more about working at TU/e? Please visit www.tue.nl/jobs
Application
We invite you to submit a complete application by using the 'apply now'-button on this page. The application should include a:
Cover letter in which you describe your motivation and qualifications for the position.
Curriculum vitae, including a list of your publications and the contact information of three references.
Description of your scientific interests and plans (1-2 pages).
Statement of your teaching goals and experience (1-2 pages).