PhD on roadmapping for societally aligned quantum cryptography solutions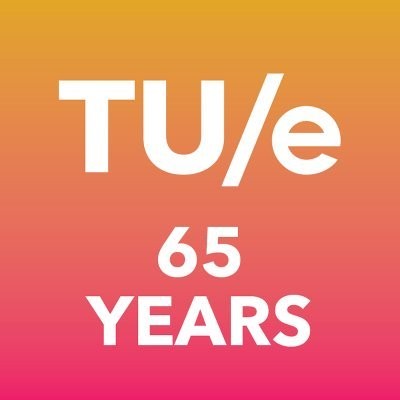 Eindhoven University of Technology
Eindhoven, Netherlands
USD per year
Posted on Thursday, November 10, 2022
JOB DESCRIPTION
ITEM Group The PhD candidate will be located in the Innovation, Technology Entrepreneurship & Marketing (ITEM) group. The group is part of the School of Industrial Engineering of the department IE&IS. The ITEM group consists of 23 FTE faculty members and 20 FTE PhD's who participate in and contribute to the research, education and service program of the ITEM group. This program is one of the leading programs in the world and emphasizes means for measuring and improving the process of conceiving, developing, and launching new products and businesses, and also managing these products and businesses post-launch. More information about the group can be found at http://www.item-eindhoven.org/
Organization Eindhoven University of Technology is one of the world's leading research universities (ranked by the Times Higher Education Supplement) and is particularly well known for its joint research with industry (ranked number one worldwide by the Centre for Science and Technology Studies). The Department of Industrial Engineering & Innovation Sciences (IE&IS) of Eindhoven University of Technology is one of the longest-established engineering schools in Europe, with a strong presence in the international research and education community, especially in the fields of Operations Management and Innovation Management, which are at the core of the undergraduate BSc program. The graduate programs (MSc and PhD) in Operations Management & Logistics and Innovation Management attract top-level students from all over the world.
Quantum Delta Eindhoven hub Quantum Delta NL[3] is public-private foundation, launched in 2020 with the mandate to coordinate and execute the Netherland's National Agenda for Quantum Technology (NAQT). Recently Quantum Delta NL has been awarded, in the context of the National Growth Fund, €615 million from the Dutch Ministry of Economic Affairs and Climate Policy to power the advancement of quantum technology. TU/e hosts one of the five Quantum Delta NL major quantum hubs, collaborating on innovation by bringing together top-quality scientists, engineers, students, and entrepreneurs, working together on the frontier of quantum technology. One of the priorities in the Eindhoven Quantum hub is the implementation of quantum-enabling technologies and test-bed for its validation, test and certification. Its mission is to perform fundamental and applied research to push the boundaries of quantum devices, materials and technology development and to develop novel methods, applications and use cases.Are you passionate about addressing complex, multidisciplinary challenges at the interface of quantum technology and societal impact? The Innovation, Technology Entrepreneurship and Marketing group (ITEM) at the Eindhoven University of Technology is looking for a PhD candidate interested in pursuing research at the intersection of quantum cryptography, industry and societal impact. This PhD project is part of the NWO project FIQCS[1]: Fieldlab Quantum Cryptography Solutions for Safe Society as part of the NWA program on societal impact of quantum technology.
Quantum computers have hacking capacities that exceed existing supercomputers. And when used by malicious parties, this will become an important threat that may disrupt payment systems, energy supply, defense and intelligence systems, healthcare, private and public transport and business processes. These systems are of vital societal relevance; therefore it is imperative that we safeguard these systems against quantum computer attacks. Quantum cryptography techniques are gradually becoming available, of which Quantum Key Distribution (QKD) will be the first for practical application. However, steering these developments should not be left to the technological discipline only. Given the immense societal impact, security solutions need to be developed in close consultation with societal stakeholders to ensure that
they match the societal requirements, and 2) that the developed solutions will be trusted by all relevant stakeholders and society in general.
Job Description
In this project you will closely collaborate with TNO, the Eindhoven Quantum hub[2], and many other stakeholders to facilitate the societally aligned development of data security solutions that will be broadly accepted and trusted by society. As part of the interdisciplinary FIQCS consortium you will be facilitating the co-creation of a roadmap and the co-design of a fieldlab with societal stakeholders - to develop knowledge, methods, and technology to work towards standards and certification methods for these new advanced quantum cryptographic systems.
You will work in a multi-disciplinary team composed of professors, postdoc researchers, assistant/associate professors, engineers, PhDs, and students. Throughout the project you will interact with experts on innovation, quantum cryptography and QKD systems.  
As part of this PhD project you will:Identify most relevant societal stakeholders, end users and application domains (e.g. banking, government communication, autonomous driving) that would benefit from QKD solutions; Develop overview of stakeholders' security requirements based on application domains/imminent threats and the potential roles that they may play in the value chain to bring QKD further. Map technical, operational, economic, legal and societal enablers and barriers in relation to security requirements. Develop multilayered roadmap of prioritized QKD solutions (incl. key technical, operational, economic, legal and societal enablers and barriers). Develop scientific insights, publications and a final dissertation on societal co-creation processes that drive the development of technological solutions for societal impact.
REQUIREMENTS
A master's degree (or an equivalent university degree) in Innovation, Computer Science, Business Administration, Electrical Engineering, Applied Physics or Telecommunications - preferably with interest in cybersecurity, cryptography, standardization and/or certification.
Strong preference for candidates with multi-disciplinary profile and/or research interests: i.e. technical degree with broad interest in ethical, legal, social and societal aspects of technology or innovation-, business- or social sciences degree with broad interest in technology, quantum and cybersecurity.
Research-oriented attitude, ability to conduct in-depth qualitative research, and make use of key enabling methodologies such as participatory and co-creation processes
Ability to work in a multidisciplinary team in navigating and managing complex, multi-stakeholder settings involving technology experts, industrial partners, and other societal stakeholders.
Fluent in spoken and written English.
CONDITIONS OF EMPLOYMENT
A meaningful job in a dynamic and ambitious university, in an interdisciplinary setting and within an international network. You will work on a beautiful, green campus within walking distance of the central train station. In addition, we offer you:
Full-time employment for four years, with an intermediate evaluation (go/no-go) after nine months. You will spend 10% of your employment on teaching tasks.
Salary and benefits (such as a pension scheme, paid pregnancy and maternity leave, partially paid parental leave) in accordance with the Collective Labour Agreement for Dutch Universities.
A year-end bonus of 8.3% and annual vacation pay of 8%.
High-quality training programs and other support to grow into a self-aware, autonomous scientific researcher. At TU/e we challenge you to take charge of your own learning process.
An excellent technical infrastructure, on-campus children's day care and sports facilities.
An allowance for commuting, working from home and internet costs.
A Staff Immigration Team and a tax compensation scheme (the 30% facility) for international candidates.
ADDITIONAL INFORMATION
We look forward to receiving your application and will screen it as soon as possible. The vacancy will remain open until the position is filled.
We do not respond to applications that are sent to us in a different way.
Please keep in mind you can upload only 5 documents up to 2 MB each. If necessary, please combine files.
About us
Eindhoven University of Technology is an internationally top-ranking university in the Netherlands that combines scientific curiosity with a hands-on attitude. Our spirit of collaboration translates into an open culture and a top-five position in collaborating with advanced industries. Fundamental knowledge enables us to design solutions for the highly complex problems of today and tomorrow. 
Information
Do you recognize yourself in this profile and would you like to know more? Please contact the hiring manager dr. S.A.M. Dolmans (s.a.m.dolmans@tue.nl).
Visit our website for more information about the application process or the conditions of employment. You can also contact Najat Loiazizi, HR advisor, e-mail: n.loiazizi@tue.nl or 040 247 8933. Are you inspired and would like to know more about working at TU/e? Please visit our career page.
Application
We invite you to submit a complete application by using the apply button. The application should include a:
Cover letter in which you describe your motivation and qualifications for the position.
Curriculum vitae, including a list of your publications and the contact information of three references.
Brief description of your MSc thesis (topic, method, contribution).
Extract of the grades acquired in the courses for your BSc and MSc studies.
Further information:
[1] https://www.nwo.nl/en/news/almost-2-million-euro-research-impact-quantum-technology-society
[2] https://www.tue.nl/en/news/news-overview/12-10-2020-unique-testbed-in-eindhoven-paves-the-way-for-unhackable-quantum-internet/