Assistant/Associate/Full Professor – Quantum Transport (Experimentalist)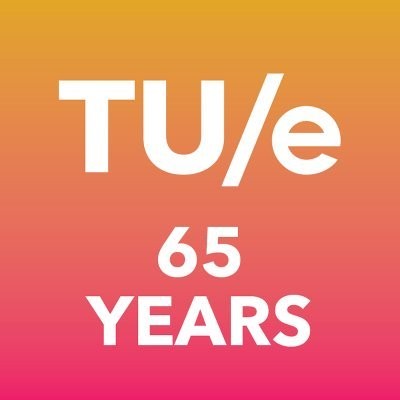 Eindhoven University of Technology
Employment Types:
Full-time
Locations:
Eindhoven, Netherlands
Compensation:
USD per year
JOB DESCRIPTION
Are you a scientist with a passion for quantum transport and looking to enhance your career opportunities?  In our recently established institute, we join our expertise areas of quantum technologies and integrated photonics. We have opened a position for an experimentalist in the area of quantum transport. The following research topics could be included (but is not exclusive to): exploring new quantum transport phenomena, transport in hybrid semiconductor/superconductor structures, exploring new quantum materials, and development of qubit technologies.
The research lines of the institute are aligned along three grand challenges and connect a number of departments in an interdisciplinary way. The institute comprises an enthusiastic, and young group of researchers who share a passion for working with students. The institute is strongly embedded in (inter)national academic and industrial research networks and has access to state-of-the-art cleanroom facilities for semiconductor growth, device fabrication and characterization techniques. 
The vacancy is open for all academic levels: from tenure track assistant professor to tenured full professor, depending only on the candidate.
Depending on your seniority you could be appointed as assistant, associate or, full professor.
You will be responsible for driving your own independent research program, by generating funding, and supervising/coaching students at the bachelor/master/PhD level.
You will be teaching at the bachelor and master level.
Contribute to the success of the institute by initiating new internal and external collaborations and proactive participation.
REQUIREMENTS
Motivated researcher, with a PhD in Physics and at least 2 years of experience as researcher
Ability to conduct high quality academic research, demonstrated by a relevant PhD thesis and publications in high impact journals.
Ability to teach or, assist in the teaching process, shown by experience as well as positive evaluations of these teaching efforts.
Excellent communication, organization, and leadership skills.
Strong cooperation skills and ability to work in an interdisciplinary team.
Experience in acquiring external research funding from (inter-)national funding bodies or, industry is an asset.
Excellent proficiency (written and verbal) in English.
CONDITIONS OF EMPLOYMENT
A meaningful job in a dynamic and ambitious university, in an interdisciplinary setting and within an international network.
Free access to high-quality training programs for academic leadership, the university teaching qualification program, research and valorization competences, and a dedicated mentoring program to help you get to know the university and the Dutch (research) environment.
Salary and benefits are in accordance with the Collective Labor Agreement for Dutch Universities.
Additionally, an annual holiday allowance of 8% of the yearly salary, plus a year-end allowance of 8.3% of the annual salary.
A broad package of fringe benefits, including an excellent technical infrastructure, moving expenses, and savings schemes.
Family-friendly initiatives are in place, such as the Dual Career Opportunity program to support accompanying partners, an international spouse program, and excellent on-campus children day care and sports facilities.
ADDITIONAL INFORMATION
We look forward to your application and will screen it as soon as we have received it. Screening will continue until the position has been filled.  
Please keep in mind you can upload only 5 documents up to 2 MB each. If necessary please combine files.About us
Eindhoven University of Technology  is a top-ranking Dutch university that combines scientific curiosity with a hands-on attitude. Our spirit of collaboration translates into an open culture and a number 1 position in collaborating with advanced industries. Fundamental knowledge enables us to design solutions for the highly complex problems of today and tomorrow. 
Curious to hear more about what it is like as a professor at TU/e? Please view the video. 
More information
Do you recognize yourself in this profile and would you like to know more? Please contact Cyndi Geurts, Recruiter (c.g.geurts[at]tue.nl).
Are you inspired to know more about working at TU/e? Please visit www.tue.nl/jobs.
Application
We invite you to submit a complete application. The application should include a:Cover letter in which you describe your motivation and qualifications for the position. Curriculum vitae, including a list of your publications and the contact information of three references. List of five self-selected 'best publications' with a short description for each why you selected them. Description of your scientific interests and plans (1-2 pages). Statement of your teaching goals and experience (1-2 pages).