Architecte Système (h/f)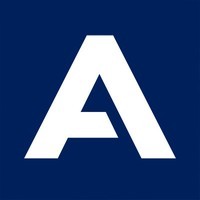 Airbus
Employment Types:
Full-time
Locations:
Toulouse, France; Paris, France
Compensation:
USD per year
Job Description:
Un poste d'Ingénieur Architecte Système SatCom (h/f) vient de s'ouvrir au sein de Airbus Defence and Space Toulouse (31) ou Elancourt (78).
Au sein de l'entité d'Airbus Defense and Space et en étroite collaboration avec la ligne d'activité Secure Communications,
Vous prendrez part aux activités de conception et réponses à appels d'offre
Vous serez également en charge d'activités de coordination technique tout en étant l'Architecte Système référent pour les systèmes de communication end-to-end.
Secure Communications est impliquée dans plusieurs projets et appels d'offres européens visant à préparer l'arrivée d'une future constellation de satellite européenne. L'Architecture Système bout-en-bout, la Sécurité et la Gestion des Services associés aux constellations sont en particulier trois domaines dans lesquels Secure Communications intervient en premier lieu.
Le contexte technique dans lequel vous interviendrez vous demande d'adresser un large spectre du domaine des télécommunications.
Ce poste nécessite une habilitation de sécurité ou nécessite d'être éligible à une habilitation par les autorités reconnues.
Tâches et responsabilités
En tant que Responsable Technique vous coordonnez la production des différents livrables de conception sous votre  responsabilité. Vous assurez l'interface technique avec les différentes équipes d'ingénierie Airbus impliquées sur le Programme.
Vous êtes capable de décrire, développer et communiquer une vision complète des problèmes techniques et des solutions pouvant y répondre aux équipes Programme ou au Client.
En tant qu'Architecte Système référent vous apportez votre expertise technique pour la production des livrables d'ingénierie. Vous en encadrez la production et êtes garant de la complétude et de la cohérence Système globale des éléments produits.
En phase d'analyse du besoin, vous contribuez à la formalisation du besoin opérationnel à travers la définition des exigences, concepts et scénarios opérationnels.
En phase de conception vous contribuez à la déclinaison du besoin opérationnel en spécifications Système et leurs déclinaisons au Segment Sol au niveau fonctionnel et performances. Vous contribuez également à la définition des architectures logiques et physiques et la réalisation de trade-off sur ce même périmètre.
Vous contribuez directement à l'ensemble des revues Système internes et avec le client tout au long du cycle de conception.
Compétences requises
Titulaire d'un diplôme d'Ingénieur spécialisé en Télécommunications ou de formation universitaire équivalente

Plus de 10 ans d'expérience dans l'industrie des télécommunications spatiales, dont idéalement une première expérience dans l'architecture des constellations SatCom

Connaissance du marché des satcoms

Ingénierie système dans un environnement complexe (système de systèmes) - Pratique des méthodologies d'ingénierie pour les systèmes complexes (System Engineering type INCOSE)

Méthodes et outils d'ingénierie système

Gestion de workpackage

Compétences techniques souhaitées :Radio/Hyper fréquence et transmission (formes d'onde DVB, 5G NR …) Technologies « Software Defined » Architecture Payload (régénérative, transparente) Dimensionnement système et performances bout-en-bout Réseaux de communication optiques  (ISL et Ground) Connaissance des Réseaux IP classiques SDN/NFV et mécanismes d'orchestration radio / réseau Connaissance architecture 5G (NTN) et cognitive radio Quantum Key Distribution (QKD) Infrastructure et Sécurité des Système d'Information Architecture centre de contrôle et de mission Satcom pour constellations

Autonomie et sens des responsabilités

Rigueur et méthode

Leadership dans un environnement technique complexe (multi-culturel et multi-industriel dans un contexte institutionnel)

Gout du travail en équipe pluridisciplinaire, savoir défendre, convaincre et motiver, résoudre des problèmes

Persévérance, endurance, curiosité pour les domaines hors expertise, capacité de synthèse technique

Niveau de négociation en français et avancé en anglais.
This job requires an awareness of any potential compliance risks and a commitment to act with integrity, as the foundation for the Company's success, reputation and sustainable growth.
Company:
Airbus Defence and Space SAS
Contract Type:
Permanent Contract / CDI / Unbefristet / Contrato indefinido
Experience Level:
Professional / Expérimenté(e) / Professionell / Profesional
Job Family:
Chief Engineering & Architecture <JF-EN-EA>
By submitting your CV or application you are consenting to Airbus using and storing information about you for monitoring purposes relating to your application or future employment. This information will only be used by Airbus. Airbus is committed to achieving workforce diversity and creating an inclusive working environment. We welcome all applications irrespective of social and cultural background, age, gender, disability, sexual orientation or religious belief.
Airbus is, and always has been, committed to equal opportunities for all. As such, we will never ask for any type of monetary exchange in the frame of a recruitment process. Any impersonation of Airbus to do so should be reported to emsom@airbus.com.